24 Hour Mobile Locksmith Service Washington, DC – State Locksmith Washington DC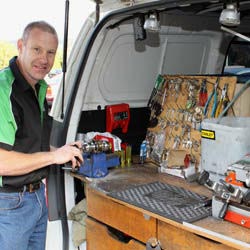 There can be moments where you are in dire need of a locksmith. We may be locked out of our homes or cars on any day at any given time without any prior intimation. It is something that can happen to anyone regardless of how careful a person is. Even if we do not drop or misplace the keys, the lock might refuse to open. The lock might get jammed and would not open at all. Therefore, the use of a 24 hour mobile locksmith service is something none of us can avoid. The good news is that State Locksmith Washington DC is present in area to provide quality services.
Mobile Services
The best part about our emergency services is our mobile vans. They are equipped with all the tools and equipment required to unlock the doors of homes, commercial buildings or automobiles. Another advantage is that there are numerous mobile vans that are always ready to take in calls. This is the reason why we are favorites in area for 24 hour mobile locksmith service.
Due to the assistance of mobile vans, we can reach our customers regardless of where they are in the area. They are like complete workshops on wheel. Our customers can avail our services from anywhere in and around Washington, DC.
Prompt Service Assurance
We have always reached in minutes for emergency services. Our mobile vans hit the road as soon as we receive a call from any of our customers. We have maintained a record of reaching our customers within 15-20 minutes. This is the reason why we are among the favorites for emergency services.
Best quality locks
The locks we have in our vans that can be used to replace your old locks. The previously installed locks might have to be broken or damaged in some scenarios. We install new locks in place of them. We give you a host of options to choose from.
Affordable prices
We provide 24 hour mobile locksmith service at discounted price. Our prices are lower than the others in the area. However, the quality is not compromised even at lower prices. You will only get the products that are of the best make that will certainly improve the security of our homes.
In case of an emergency, it is beneficial if you know whom to contact in advance. Adding our number 202-558-0020 to your contacts can save you a lot of trouble. Call us to avail 24 hour mobile locksmith service.